A thoroughly clean washing machine is the guarantee for fresh, clean laundry.

From now on, dirt, organic residues and mold lurking in the interstices of the drum and in the seals of the washing machine will no longer be a problem. And goodbye to bad odors, too.

R5 Washing Machine Care is a washing machine cleaning and care additive using selected effective microorganisms, often known as probiotics.

R5Washing Machine Care:
removes organic residues that accumulate during washing
eliminates bad odors
keeps washing machine drains and pipes effective and clean
is suitable for all types of washing machines
only 2.23€ per dose
Simply place a dose as is in the empty basket (the wrapper is water-soluble and dissolves on contact with water), start an empty cycle with the wool program, repeat once a month. For deeper cleaning, stop the program halfway through the cycle (when the drum is full of water) and leave it blocked for 4-5 hours. Restart the program or drain the water.

Mascot: R5 BACTMAN, the superhero who eats bad bacteria 😋

Packaging: 4 servings
Packaging: aticelca paper envelope, paper recyclable (C/PAP 81), plastic (LDPE) recyclable plastic zipper closure.
How it works
Selected effective microorganisms, also known as probiotics, produce the most suitable enzyme for dirt degradation, creating a healthy and protective microbiota on surfaces, contributing to long-lasting cleanliness.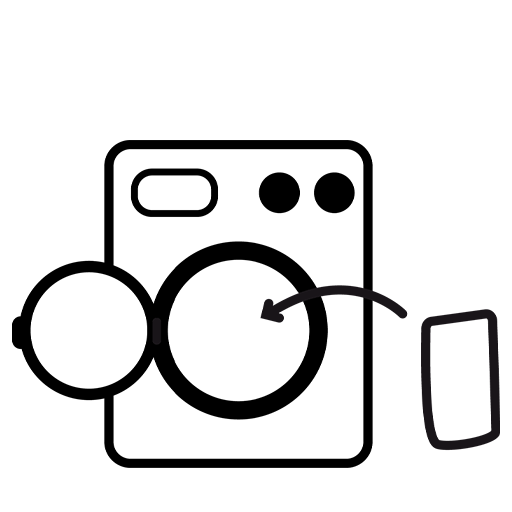 Enter
Place 1 dose in the empty basket as is (the dose is wrapped in water-soluble wrap that dissolves on contact with water)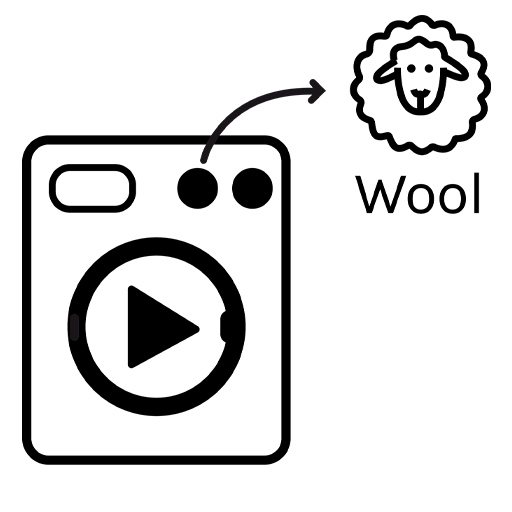 Start
Start the washer empty with the Wool program. For a thorough and more thorough cleaning, stop the program halfway through the cycle (when the drum is full of water) and leave it blocked for 4-5 hours. Then restart the program or drain the water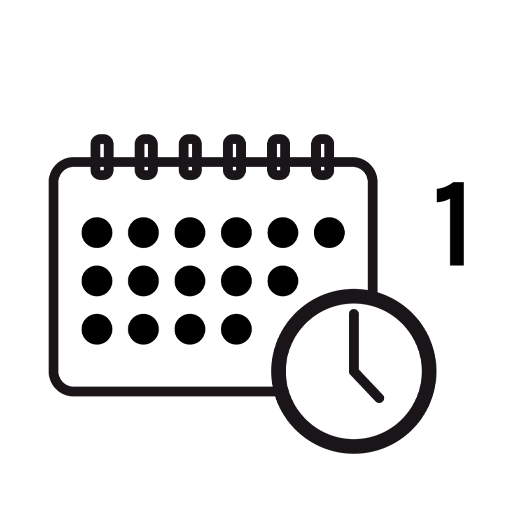 Repeat
Repeat the treatment once a month to keep the washing machine clean
R5 Washing Machine Care
It is a product designed specifically for washing machine care and cleaning .
Surfaces that appear smooth to us, actually seen under an electron microscope are all jagged with a size of 1 x10-9. When we clean exclusively with regular detergent, we can hardly penetrate the "crevices" of the surfaces. This is even more true when we think of our washing machine.
Good bacteria are able to get into these surface nano-cracks, given their size, thus being able to degrade dirt and remove it, producing the enzyme best suited for its degradation and thus making it soluble and removable.
Danger: Causes serious eye injury. In case of consultation with a physician, have the product container or label available
. Keep out of reach of children.
Wash hands thoroughly after use. IF IN EYE CONTACT:
rinse thoroughly for several minutes. Remove any contact lenses if it is
comfortable to do so. Continue to rinse. If you feel unwell, contact an ANTIVENIENT CENTER
/physician. Dispose of product/recipient in accordance with local/regional/national/international regulations
. Regulation (EC) No. 648/2004 on
detergents / Indication of content: oxygen-based bleaching agents >5 < 15%, surfactants
nonionic <5%.
To view the printed label click here. To view the MSDS click here.
WARNING: Keep the original packaging for the life of the product. Always store in a cool, dry place away from light and heat sources. Keep out of reach of children and pets. Do not puncture, break or cut refills. Use with dry hands. Avoid contact with the eyes. In case of eye contact, wash immediately with plenty of water. Rinse hands after use. Do not ingest. If swallowed, seek medical attention immediately and have product container or label available. For emergencies contact https://preparatipericolosi.iss.it/cav.aspx
BL + EVOH PE paper envelope , suitable for direct food contact and fully recyclable in the paper and cardboard recycling.
Plastic zipper 100% Recyclable.
No one is perfect. We want to ensure maximum safety and best product preservation. We use Plastic only where it is needed and its use is smart, as in this case, where it provides security and shelter from moisture.
We are Plastic Negative certified: we enable the removal of twice as much plastic as we put in.
Remove the zipper and throw it in the Plastic recycling collection before throwing the bag in the Paper collection.