R5 Floors is suitable for cleaning all types of floors, scents, thoroughly cleans all washable surfaces without leaving residue and without rinsing.
Each R5 Floors Refill contains 2 refills to prepare 2 1000ml bottles of ready-to-use product.
Take one refill, insert it directly into the empty 1000ml bottle, add lukewarm water from your tap, and all you have left to do is clean!
Fragrance: aromatic fruits and flowers. R5 fragrances are all allergen free.
How it works
Take a refill, insert it directly, without cutting it, into the corresponding bottle, add warm water from the tap, wait a few minutes, shake.
Your R5 bottle is ready!
An R5 bottle lasts as long as a regular 750 ml bottle of detergent, depending on how frequently you use the product.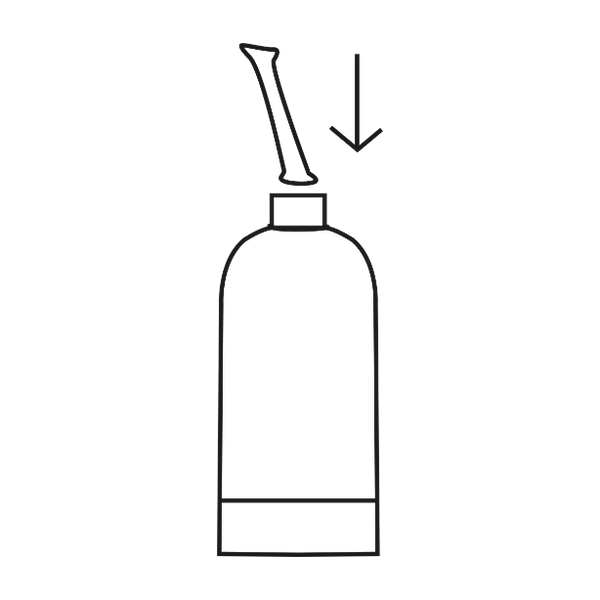 Enter
Insert the refill without cutting it.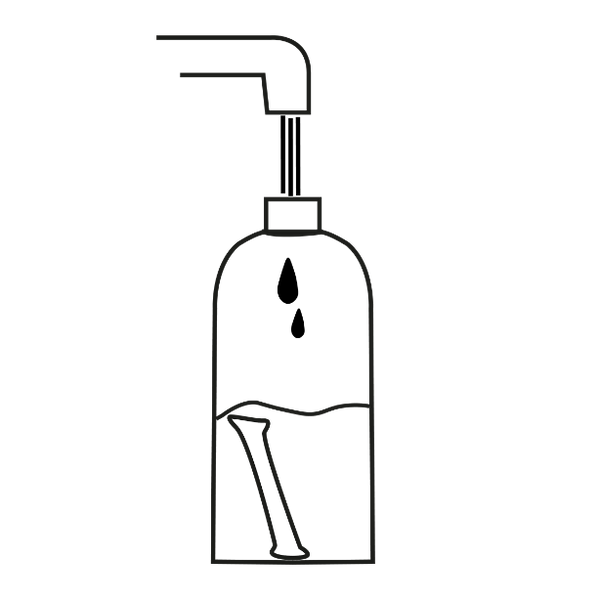 Fill
Fill the bottle with lukewarm tap water.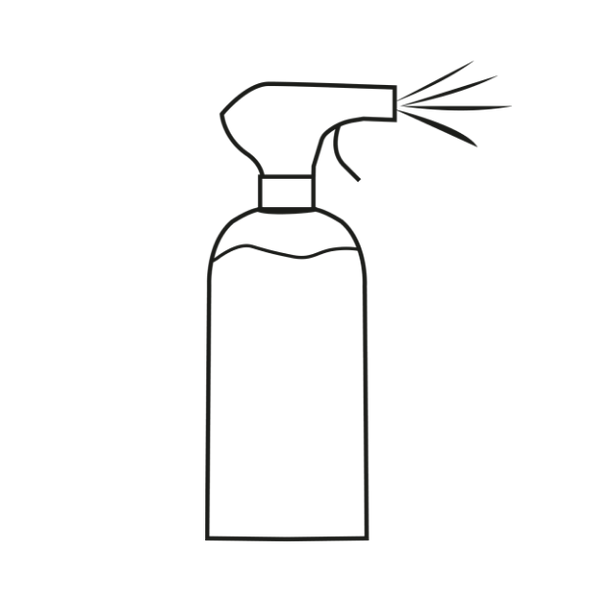 Go!
Screw the dispenser on and shake the bottle.
Flooring
Marble floors, ceramic tile, laminate, stone, linoleum, parquet, ...
Once you have diluted the refill in the 1000ml bottle, dilute 30ml of the ready-to-use product (use the measuring cup provided) in a bucket with 5lt of water and use with a mop directly on the floor. No rinsing is necessary. If used pure, pour the product directly onto a dampened cloth or sponge.
Fragrance: an accord of aromatic and balsamic fruits and flowers to leave surfaces with a pleasant scent all day long.
Composition and Warnings
R5 Flooring is vegan friendly, not tested on animals and less waste. Surfactants are of plant origin, derived from circular economy from corn, sugarcane and beet processing waste. Surfactants are biodegradable (Reg. 648/2004/EC), fragrances are allergen free, food dyes. Our products are all MADE IN ITALY.
R5 Floors
INCI: CAPRYLYL/CAPRYL GLUCOSIDE (and) PropyleneGlycol, HEPTYL GLUCOSIDE, Phenoxyethanol, DIMETHYL GLUTARATE, DIMETHYL SUCCINATE, DIMETHYL ADIPATE, ISOPROPYLIDENEGLYCEROL, PARFUM/FRAGRANCE, CI 16255, POLYVINYL ALCOHOL
WARNING: Keep the original packaging for the life of the product. Always store in a cool, dry place away from light and heat sources. Keep out of the reach of children. Do not puncture, break or cut refills. Use with dry hands. Avoid contact with the eyes. In case of eye contact, wash immediately with plenty of water. Rinse hands after use. Do not ingest. If swallowed, seek medical attention immediately and have the product container or label available. For emergencies contact the Milan Niguarda Poison Control Center tel. 02 66101029.
The refillable bottle is made of PET, because PET allows the product's characteristics to remain unchanged, is lightweight and durable. This bottle has an infinite shelf life and is recyclable in plastic when it is at the end of its life.
Our refills are packaged in PVOH (a water-soluble synthetic material) that has been shown to be 100 percent readily biodegradable according to OECD standards and non-toxic. Many scientific studies have shown that PVOH does not contribute to the formation of microplastics(https://www.degruyter.com/document/doi/10.1515/tsd-2020-2326/html). We are working on different alternative solutions, always improving, but at the moment this solution allows us to have a highly effective product with no waste in the production process.
Our containment packaging may look "simple," but we want to be consistent with our philosophy and use only FSC® minimum 70% recycled and 100% recyclable cardboard and minimize printing.